These instructions will help you set up your hosted email on the latest version of Microsoft Outlook. The screenshots are taken from Microsoft Outlook 365, the version of Outlook that you pay for monthly as part of Microsoft Office 365, however, the instructions and screenshots are generally the same for any version of Outlook 2016 or later.
Note: if you attempt to log in using incorrect credentials, our system will lock you out after five attempts. This will mean that you will no longer be able to see any website or application hosted by our company. They will appear as though they have gone offline. If this happens, please send us an email and we will unlock your account.
1. Click "File"
2. Click "Add Account"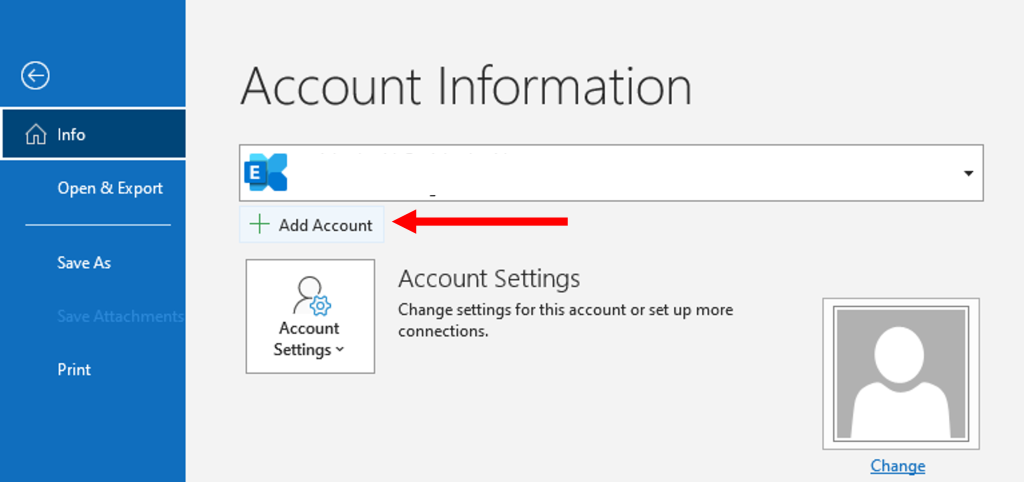 3. Enter your full email address. When you click "Connect", usually the system will prompt you for your password, and that is all you'll need to do.
If that doesn't work, continue by following the steps below:
4. Click "Advanced options"
5. Click on "Let me setup my account manually"
6. On the next screen that appears, click IMAP
7. Fill out the server information as follows:
Incoming and Outgoing Server: server.strategicconsultinggroup.ca
IMAP Port: 993
POP Port: 995
SMTP Port: 465
Needs Authentication: Yes
SSL: Yes
8. Click "Next"
9. Enter your password
9. Click "Connect". Your account should be created, and email will start to come in!